Established in 2009 by Maureen Shea, a dedicated resident of Cummington, MA, It Takes a Village emerged from a profound recognition of the pressing need for enhanced support for rural families during the crucial postpartum period. What initially began as a heartfelt endeavor of one mother supporting another has since blossomed into an expansive support system that spans four counties, touching the lives of hundreds of families, and celebrating over a decade of unwavering community assistance.
At the heart of our organization lie three pillars of support:​
Neighbor-to-neighbor support for Hilltown families with newborns
A donation and distribution center full of baby and children's clothing, diapers, and essential supplies. All items are 100% free to all families – no income or residency requirements. 
Free parent groups, workshops, and family-friendly classes to help you connect with your community.
Frequently-Asked Questions
Program Director, Co-Executive Director​
Lisa is a Village family alum from Huntington and a mother of two special needs children. She earned a bachelor's degree in religion and politics from Hampshire College and a Masters of Science in Nutrition and Management from Tufts University. Lisa has a background in corporate operations and finance, as well as volunteer management. She is also a registered dietitian with a particular passion for maternal and child health, and lactation support. Lisa experienced first-hand how difficult and isolating it can be raising infants and small children and she suffered from severe postpartum depression following the birth of her son. Her life-changing experience with her Village home visit volunteer and moms support group motivated Lisa to change careers and pay it forward by joining It Takes a Village. In her free time, Lisa devotes her efforts to supporting families navigate the challenges of special education for their children and reducing food insecurity everywhere. She also loves to hike in the woods with her two dogs, travel, cook for friends, and grow her kindle library.
Development & Outreach Director, Co-Executive Director
Mollie began at It Takes a Village as a Home Visit volunteer and was drawn to the organization after experiencing isolation and depression after the birth of her first child. Mollie grew up in Richmond, MA and now lives in Northampton with her husband and two boys, Rowan and Calvin, and their dog Ara. Mollie teaches Childbirth Education, Newborn Care, and Breastfeeding classes with Crafted Birth, and enjoys finishing other people's knitting projects.
Development & Outreach Coordinator​
Kenzie lives in Chesterfield with her two children, Emlyn and Cody, husband Mike and dog Samson. She relocated to Western MA right before the birth of her daughter in 2019 and has been in the Hilltowns ever since. Kenzie graduated from SUNY Cortland with an Early Childhood/Childhood Education degree. Kenzie joined our team in spring of 2021.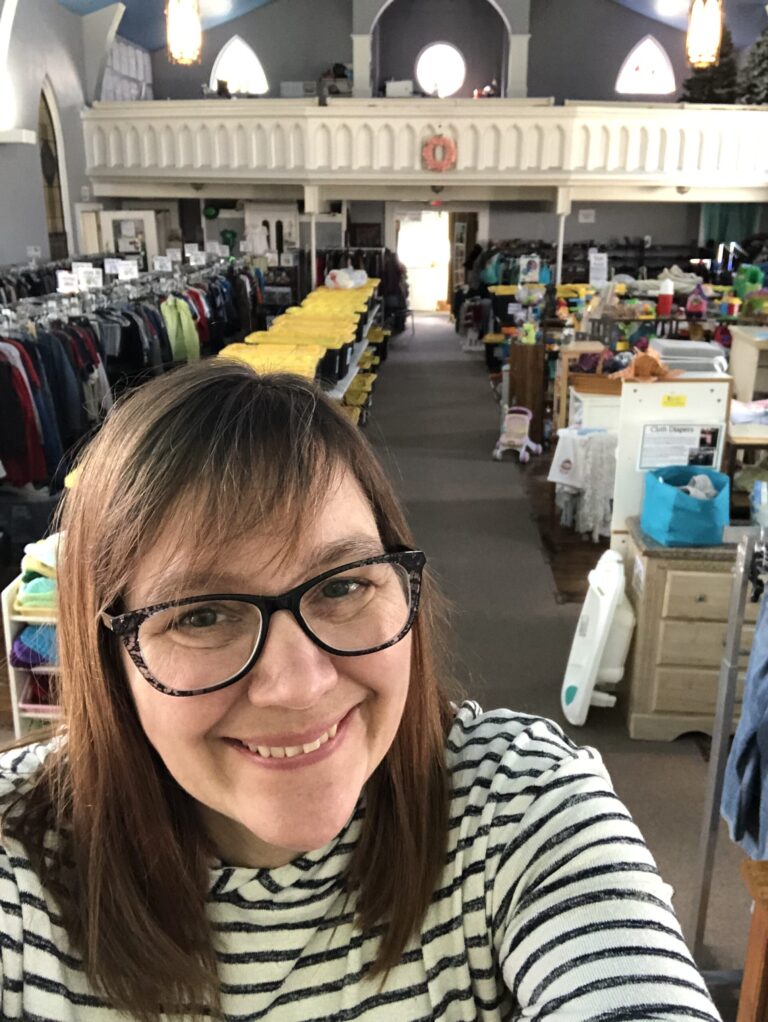 Village Closet Coordinator​
Becky lives in Chesterfield with her husband Jeremy and three children: Maggie, Andrew and Payton! Often times you can find her older children volunteering alongside her at the closet.  Before Becky joined the ITAV team, she came to know the closet as a resource for her own children. Becky enjoys camping, hiking and spending time with her family and in the garden. 
Elsa studied Environmental Studies and English at Mt. Holyoke College. She previously worked in their Fimbel Maker & Innovation Lab helping students design and create projects using 3D printers, laser engraving, electric circuits, and textiles! When she is not also working as a pharmacy tech, she enjoys painting, baking desserts, and writing short stories. She joined the ITAV team in 2022!
Administrative Asst. & Bookkeeper​
Rachael is a Hilltown native and lives with her partner, 4 of her 5 children and four dogs, in Huntington. Rachael learned about It Takes a Village after the birth of her youngest son when she was struggling from the isolation and challenges of raising young children with little support. She has a background in early childhood education and customer service. Before joining ITAV in the fall of 2021, she worked as a professional bookkeeper, managing financial reports and payroll for up to 20 businesses simultaneously. She loves a good spreadsheet! Some of Rachael's passions include painting, hiking, writing and making herbal medicine. She is the owner of Lil' Bits Farm, selling eggs, homemade soaps and other specialty products.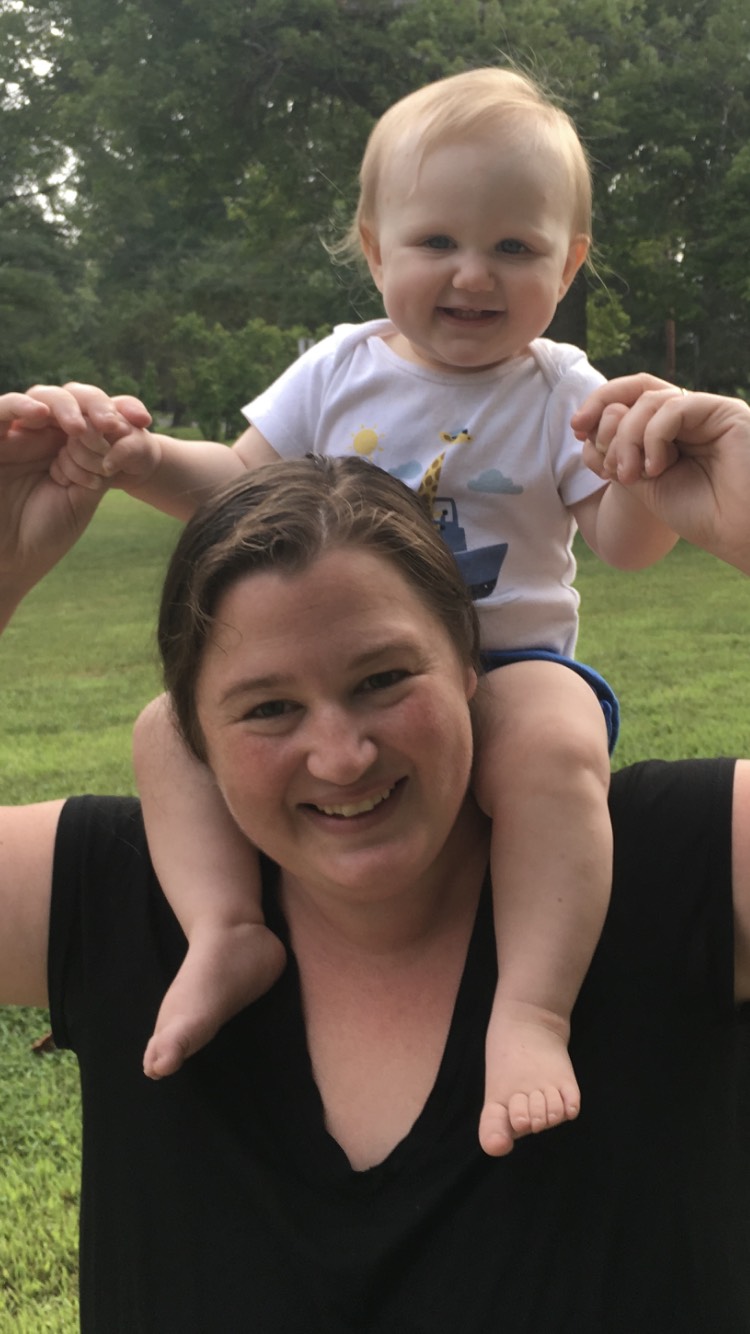 Mary is an active ITAV volunteer and devoted mother to her daughter Eva. She is a Florence resident and first found ITAV when she participated in our mama baby yoga class in cummington in 2017. She has been working and volunteering to help people her whole life. With this goal she became a lawyer, working in real estate litigation. She has also taught ESL, taught at Webs Yarn, and volunteered and taught at a community center in Galway, Ireland. Mary loves being part of helping others and spreading resources to the community.
Jean is It Takes a Village's longest-running Home Visit Volunteer, serving her first family in 2012. Currently a resident of Ashfield for the last 12 years, Jean studied history in college and did graduate work in Judaic Christian studies. Jean has vast experience in Board operations. She was the founding Board of Directors President for It Takes a Village in 2016 and she also donates her time coordinating the home visit volunteers. She is a past president of the MA League of Women Voters and has served on the Temple Israel Board of Directors for many years. After retiring and moving to Ashfield from New Jersey, Jean was a substitute teacher for the Mohawk School District at Sanderson Academy.  In her free time, Jean loves to garden, play her accordion, kayak, travel with her husband, spend time with her family and entertain friends from New Jersey who love to visit.
Melissa currently lives in Pelham with her husband, two sons and two dogs. Before that, she lived in the Hilltowns for 22 years. Originally working in public safety and emergency management for the cities of Springfield and Northampton, she has been an emergency communications coordinator and security advisory for Homeland Security and the state of Massachusetts over the past 6 years. Melissa walked into the Village Closet to help out with the winter coats and holiday toy giveaways in 2020 and never looked back. Always ready to support Hilltown families,  Melissa has served on the Huntington Board of Health, the Hilltown Ambulance Association Board of Directors and the Gateway Regional School District School Committee. As a Village volunteer, she has served some of our most at-risk families, providing village closet essential supplies to caregivers who cannot get to our location in Huntington. In her spare time, Melissa likes to spend time with her family in the great outdoors.
Rick's professional background involves over forty years in education, most of it involving leadership positions in a variety of school settings. He has also served as a Trustee for three schools, with roles focusing on fiscal management, development activities, and strategic planning. Rick is an active volunteer. He has served on state agency boards involving child welfare and advocacy issues. He also volunteered for the Red Cross after Hurricane Katrina and served as a Foster Care Case Reviewer for DCF. Currently, he tutors for the Literacy Network of South Berkshire, is an officer of the Sheffield Democratic Town Committee, and was recently appointed to the Sheffield Commission on Disabilities. Rick currently splits his time between Cummington and Sheffield. Education is definitely the family business as his wife is a science teacher and his daughter is an early childhood educator in Vermont. Rick believes that raising children, while having community support available from the earliest moments of parenthood, leads to healthy outcomes for kids, parents and our community.
Kim Messeck lives in North Chester with her husband and two sons. Kim was a home-visit family and her profound experience with the program motivated her to give back by becoming a volunteer at the Village Closet for the last 4 years and to join the Board of Directors. Kim has been with the Department of Transition assistance for the past 15 years and currently serves as the regional Assistant Director. In her current role, Kim uses her broad expertise to cultivate strategic relationships and she is an analytical problem-solver, driving innovative solutions for optimum efficiency. Kim is involved with the Village's program development and quality assurance initiatives, mentoring staff members and volunteers. She has also been instrumental in our ability to form meaningful partnerships with state agencies and human services organizations in Berkshire County. Kim has an undergraduate degree in management and marketing from Elms College, and a Masters degree in education. In her spare time, she enjoys being a boy-mom, coaching t-ball and participating in the local rec committee to help create community for Hilltown families.
Jeannie is a retired educational administrator, counselor and special education teacher who for 18 years was the founding director of a private school and residential program for adolescents challenged by life-long learning and medical concerns. Thereafter, she worked for 20 years as a middle school counselor. Jeannie is one of our long-term Home-Visit volunteers. In addition to finding joy in working with families of newborns, she is equally at home preparing and sharing dinners with local seniors as a part of a newly established program called Plainfield Cares. She is also a member of the Hilltown Seed Saving Network, working with like-minded folks to protect seeds that thrive in the cold hills of Massachusetts.
Roxie has over 40 years of varied fundraising and consulting experience, both as a professional and a volunteer. She has worked at the United Methodist Foundation of New England for almost two years in the role of Donor Relations Coordinator. Her interest in philanthropy was fostered by her upbringing and received its professional start in the higher education arena at Clark University in Worcester MA. She has worked at Smith College School for Social Work, Bay Path University, Barrington Stage Company (theatre) and New England Public Media. She has been an independent consultant for smaller non-profits and has assisted her local church with various annual, capital, and stewardship campaigns. Additionally, on several occasions, she has been a guest lecturer addressing best practices in the field. Roxie believes that her fundraising career really began at the age of 7 when she started trick-or-treating for UNICEF. Roxie resides in Huntington, MA where she and her husband have a farming operation that includes an apiary, Christmas trees, chickens, geese, a dog and 2 cats.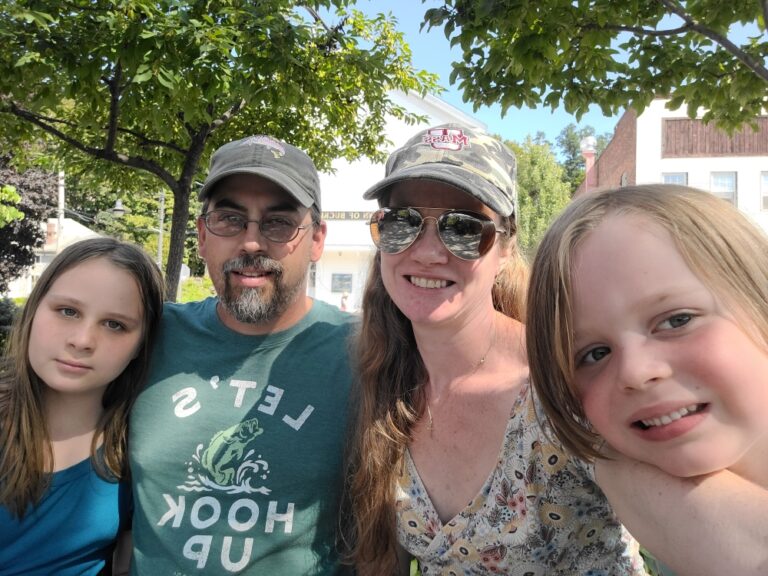 Alia lives in Worthington with her husband Ken and two children Michael and Margaret. She has a Masters in Education from Antioch College, is a certified elementary teacher and currently a paraprofessional for a regional high school. Alia was a patron of ITAV after her first child was born and has had a deep connection to the village since it supported her during her difficult time as a new mother. She loves to be outside fishing, hiking, gardening and spending time with kids.